MRX002
MRX002 is a PET vial ideal for modelling pMDI formulations. MRX002 is a clear vial that can be fitted with commercial pMDI valves, continuous and metered.
With MRX002, formulations can be observed and understood in situ. MRX002 is safe to use and a range of solvents compatible with PET. Note however, that MRX002 is not yet pressure rated and is for laboratory use only (i.e. not for clinical use). MRX002 can be used as dose indicator.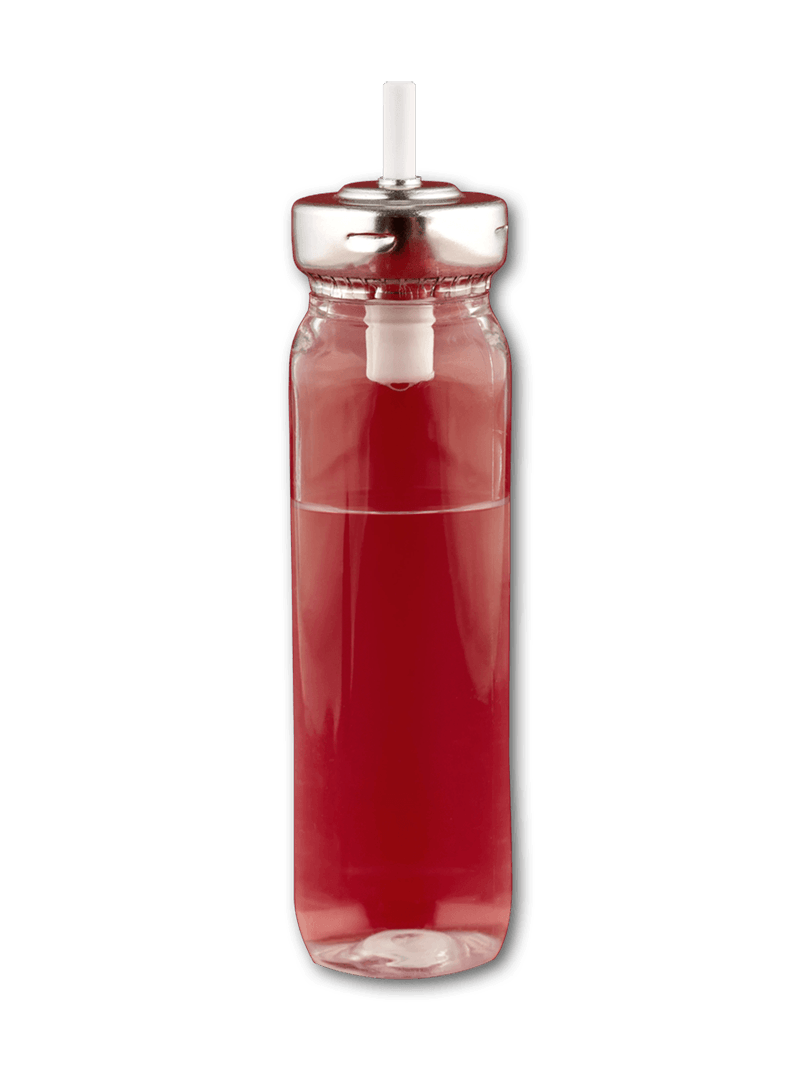 Features
Clear PET vial to study model pMDI formulations in situ
Material: PET (Polyethylene terephthalate)
Compatible with HFA solvents, ethanol, water, PEG and glycerol
Dimensions: ⌀ 22mm x 75mm, Crimp Diameter 20mm
Example of compatible pMDI valves: VARI KHFA, Bespak MDI, Coster MDI
Ideal for formulation screening
For laboratory use only
Get in touch with us to find out about terms of access and pricing.
MRX002 uses Merxin's proprietary designs and does not knowingly infringe any IP.